Handloom bedsheets - Thiruvananthapuram
Friday, 6 June 2014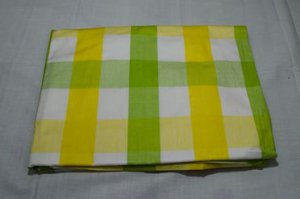 Item details
City:
Thiruvananthapuram, Kerala
Contacts

jobin

09447554523
Item description
Exclusive store for Kannur Handlooms and Home Linen (Table Linen, Bed Linen, Bath Linen, Kitchen Linen, Gift and Accessories
Sells Conference/Seminar Cotton Bags, Designer Ladies Bags and other cotton based items in the capital city of Trivandrum.
Description
You are cordially invited to the exclusive showroom of Home Linen from Kannur, looms & weaves...These are 100% handloom products exported mainly to foreign countries. This is the first time such store, exclusively for Kannur Handloom is to be held in the capital city and about hundred different items of Kannur handloom are exhibited. According to regular users, these high quality products are durable and long lasting. Facilities are also available to customers to select home furnishing items according to their tastes, preferences and needs.
MAIN PRODUCTS
Curtains, String Curtains, Fitted Bed Covers, Bed Sheets, Fitted Bed Sheets, Cushion Covers& Fillers, Filled Cushions, Satin Bed Sheets, Printed Bed Sheets, Designer Sheets, Bed Spread Pillow Cover- Satin Cotton & Printed, Quilt, Bolster, Baby Cot Set, Baby Cushion & Cover, Mattress Protector, Draperies, Table Cloths, Made-Ups, Laundry Bags, Divan Set, Table Cloths, Made-Ups, Laundry Bags, Divan Set, 100% Linen/Cotton Handloom shirting Materials Table Runner, Table Mats, Napkins, Aprons, Glove, Bread Basket, Dish Towel Pot Holder, Towels, Honey comb, Turkey, Thorthu, Printed Thorthu, Embroidery Thorthu, Colour Thorthu Turkey, Knitted Garments, Kitchen Napkins, Baby Bib, other Knitted items, Shoe Racks, Storage Racks, Floor Mat, Door Mat, Bath Mat, Laptop Bags, Conference Bags, Ladies Bags, Rugs & Many More….